Communicator is the authoritative, award winning, journal for UK technical communicators. It is home to high quality, objective, and peer-reviewed features – current, relevant, and in-depth. Take a look at an article from the Spring 2020 issue.
In 2018 Communicator celebrated its 50th birthday! The first issue was published in October 1968, and you can now read the first issue.
Communicator is published quarterly, and offers:
News, current discussions, and reports from events
Case studies, methods, and technology
Book reviews and tool reviews
Articles on the trends, culture, and theory of technical communications, for example: editing, indexing, translation, DITA, content management, social media.
Tips on writing and best practices
Community listings, so you can get involved in events, forums, and local area groups
Expert opinions and contacts
Communicator is one of the benefits of ISTC membership. Members can view current and back issues of the journal in PDF format. If you aren't a member, you can still subscribe to receive copies of our award winning journal.
Bonus: Join the ISTC, and you'll receive copies of Communicator as part of your membership. See: How to Join the ISTC.
You can contribute
Any technical communicator or science communicator can contribute – we welcome articles from anybody with an interest in the field. Why not raise your profile by submitting an article?
Communicator's readership includes:
Technical authors and documentation project managers
Business procedure writers
User assistance designers
Illustrators and graphic designers
ILS engineers
Translators and translation project managers
Editors and proof-readers
Web content developers
Software location engineers
We welcome contributions and advertisements for Communicator.
If you have an article you would like to contribute, please email the Commissioning Editor. For guidelines on contributing, please refer to:
Themes
The 2023 themes are as follows:
Spring – Open Theme
Summer – Writing Collaboratively
Autumn – Writing for SaaS
Winter – Open Theme
Award winning journal
Communicator is an award winning journal and recognised as a quality publication. In 2016, Communicator won an APEX Grand Award in the Magazines and Journals category. In 2015, Communicator won an IoIC Award on Excellence in the Membership publication category. Also, in 2015, Communicator won an APEX Award of Excellence in the 'Magazines, Journals & Tabloids – Print, over 32 pages' class. In 2014, Communicator won an APEX Award of Excellence in the 'Magazines, Journals & Tabloids – Writing' class. In 2012 and 2013, Communicator won an APEX Award of Excellence in the 'Magazine and Journals – writing' class. In 2010 and 2011 Communicator won an APEX Award of Excellence in the 'Magazine and Journals – print, over 32 pages' class.

Awards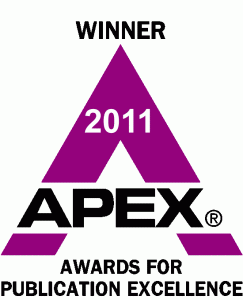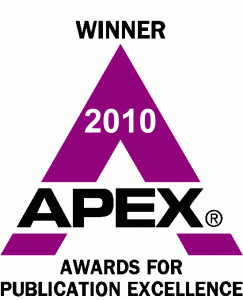 Subscribe to Communicator
Communicator is distributed to all ISTC members as part of their membership and available to non-members through subscription. Communicator is a quarterly publication. It is available in print or online.
Online version
Print version – 2024 Prices
To purchase a 4-issue print subscription use the links below.
If you're a member of a fellow technical communication association, please enquire about the £10 discount.